100% des encours de fonds sont classés en article 8 selon la réglementation SFDR
Depuis le lancement du fonds club Hugau Rendement Responsable, Hugau Gestion a toujours reconnu l'importance d'une approche responsable et a donc choisi de soutenir plus activement la transition vers une économie durable en classant la totalité de ses fonds en article 8 du règlement SFDR. 
Le règlement européen SFDR (UE) 2019/2088, dit « Sustainable Finance Disclosure Regulation» relatif à la publication d'informations en matière de durabilité dans le secteur des services financiers, impose aux acteurs des marchés financiers et sociétés de gestion des règles en matière de transparence l'intégration des risques de durabilité et la prise en compte des impacts négatifs dans leurs processus d'investissement.  
HUGAU MONETERME - Remplacement de l'Eonia par l'indice €STR
01/09/2021
Depuis octobre 2019, la BCE a introduit un nouvel indice sur le marché monétaire de la zone euro, l'indice €STR. Cet indice remplacera définitivement l'EONIA le 1er janvier 2022. Depuis le 2 octobre 2019, l'indice EONIA est indexé sur l'€STR.
L'€STR (« Euro Short-Term Rate ») est le nouveau taux d'intérêt  interbancaire de référence, calculé par la Banque Centrale Européenne (BCE).
https://www.ecb.europa.eu/stats/financial_markets_and_interest_rates/euro_short-term_rate/html/index.en.html
L'€STR reflète les coûts des opérations d'emprunt au jour le jour libellées en euros sur le marché interbancaire pour les banques de la zone euro. Il est établi chaque matin et publié à 9h sur la base de données récupérées au plus tard à 7h auprès de 52 banques. L'€STR est officiellement lancé le 2 octobre 2019 et remplacera l'Eonia au 1er Janvier 2022.
Nous informons donc les porteurs de parts du FCP HUGAU MONETERME ( Code ISIN Part I FR0013267663 et Code ISIN part R FR0013267689) qu'à partir du 01 septembre 2021, il a été décidé de remplacer l'indice de référence d'information qui était l'Eonia capitalisé par l'€STR capitalisé.
La documentation réglementaire du fonds faisant référence à l'EONIA a, en conséquence, été modifiée afin de remplacer toute référence à l'EONIA par l'€STR.
A noter que les changements apportés ne modifient pas la stratégie ni les profils de risque du FCP HUGAU MONETERME. Ils n'entrainent pas d'augmentation des frais.
NABE 2021
Catherine Huguel commente la conférence de politique Economique de la NABE 2021.
Hugau Gestion fière d'afficher la meilleure note, A+, en Listed Equity au "2020 PRI Assessment"
Hu
gau Gestion est fière d'afficher la meilleure note, A+, en Listed Equity au "2020 PRI Assessment". 
UNPRI
 (United Nations Principles of Responsible Investment) a été l'un des moteurs de notre développement dans le cadre de notre politique 
ESG
 et notre engagement responsable.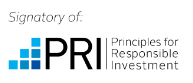 HUGAU RENDEMENT RESPONSABLE - 5 ETOILES QUANTALYS
21/08/2020
HUGAU RENDEMENT RESPONSABLE devient 5 étoiles chez QUANTALYS.
HUGAU RENDEMENT RESPONSABLE - QUANTALYS (lien)
11/06/2019
HUGAU RENDEMENT change de nom et devient HUGAU RENDEMENT RESPONSABLE, sans aucune modification sur la gestion et les risques.
Il a été classé parmi les 10 meilleurs fonds ESG de sa catégorie par MSCI.
Pour avoir plus d'informations sur notre fonds Hugau Rendement Responsable, cliquez ici
Notre politique en termes de critères ESG est disponible sur notre site internet à cette page
Download PDF
Catherine Huguel, Directrice Générale d'Hugau gestion, présente ses vues macro-économiques pour 2019
HUGAU OBLI 3-5 - LIPPER FUND AWARDS 2018
10/04/2018
HUGAU OBLI 3-5 BEST FUND ( BOND EUR MEDIUM TERM ) OVER
3 YEARS
AND
5 YEARS
FCP HUGAU RENDEMENT D et FCP HUGAU OBLI 3-5 D - Détachement Coupon
09/04/2018
Hugau Rendement D ( FR0010410977 ) a détaché un coupon de 1,19 Eur le 09/04/18.
Hugau Obli 3-5 D ( FR0012498046 ) a détaché un coupon de 34,49 Eur le 09/04/18.